THE REGGIO EMILIA APPROACH
Our work with children and families is inspired by the Reggio Approach, a progressive approach to teaching and learning which centers around the following key principles:
We view children as co-constructors of their own learning, capable of developing their own theories and contributing to the shared knowledge of a school community.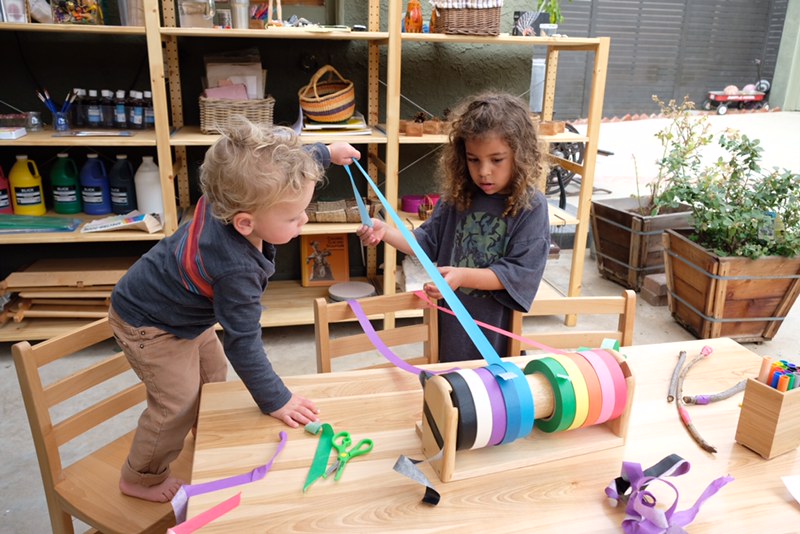 As children learn, materials become languages of expression. We offer a rich variety of materials and expose children to creative techniques that give life to their theories and ideas.
Through long and short term projects, children become invested in their interests and learn how to work together for a common goal.
The school environment serves as a "third teacher", engaging children's interests, inspiring learning, and supporting autonomy.
It is developmentally appropriate for children to encounter problems and conflicts as they learn how to navigate socially and emotionally. These challenges invite opportunities for growth and learning. Problem solving strengthens children's sense of self and facilitates positive peer relationships.

The Reggio Emilia Approach in a nut shell:
"Learning and teaching should not stand on opposite banks and just watch the river flow by;
instead, they should embark together on a journey down the water.
Through an active, reciprocal exchange, teaching can strengthen learning how to learn."
-Loris Malaguzzi